Michelle Hirschman, LCSW
Founder and Coach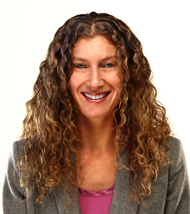 Michelle is a clinical professional with a deep understanding of young adult addiction and recovery. Her work has ranged from clinical work at treatment centers in California, to the town of Ho in Ghana, West Africa, where Michelle provided case management services at a psychiatric unit with addicts and alcoholics and pioneered an AA meeting for the town. "I was able to educate the staff about the disease of addiction/alcoholism and provide them with AA literature that they had never seen before."
Michelle's journey to become a therapist began with a counseling internship as an undergraduate at University of California, Santa Barbara, where she practiced hospice work, psychiatric social work, and counseling at a dual diagnosis transitional living home. Michelle pursued her Master's of Social Work at Washington University in May '99 and obtained her MSW.
With her graduate degree, Michelle began her professional journey on Capitol Hill supporting various Senators and non-profits on legislation and lobbying efforts that revolved around women's issues. From there, she served the homeless population in Washington, D.C., working primarily with those suffering from alcoholism and addiction. She eventually returned to California where she worked at a Suicide Prevention Center and also started her own nutritional consulting business, educating athletes and newly sober folks on nutrition and supplements. Michelle has worked with clients at all levels of care: outpatient, extended and residential treatment programs.
Michelle created the concept of "My Sober Coach," which was designed to bridge the gap between treatment and independent living, with the focus being on continued life skills development. The inability to handle random crises that come up in between therapy sessions, AA meetings and/or outpatient groups can be a detriment to an individual's sobriety. A sober coach empowers the client to fill that gap for him or herself.
"Recovery from alcoholism and addiction can be an excruciatingly painful process without the right supports. Most people in their lifetimes can't get sober. Having a professional sober coach (not just someone with sobriety alone), helping with daily and sometimes hourly challenges, at the various phases of sobriety, is crucial in not only preventing relapse, but supporting a more peaceful and happy existence in sobriety."
---