Michelle Hirschman, LCSW
Founder and Coach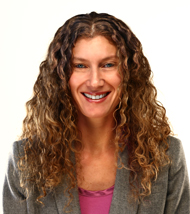 Michelle is a clinical professional with a deep understanding of young adult addiction and recovery. Her work has ranged from clinical work at treatment centers in California, to the town of Ho in Ghana, West Africa, where Michelle provided case management services at a psychiatric unit with addicts and alcoholics and pioneered an AA meeting for the town. "I was able to educate the staff about the disease of addiction/alcoholism and provide them with AA literature that they had never seen before."
Michelle's journey to become a therapist began with a counseling internship as an undergraduate at University of California, Santa Barbara, where she practiced hospice work, psychiatric social work, and counseling at a dual diagnosis transitional living home. Michelle pursued her Master's of Social Work at Washington University in May '99 and obtained her MSW.
With her graduate degree, Michelle began her professional journey on Capitol Hill supporting various Senators and non-profits on legislation and lobbying efforts that revolved around women's issues. From there, she served the homeless population in Washington, D.C., working primarily with those suffering from alcoholism and addiction. She eventually returned to California where she worked at a Suicide Prevention Center and also started her own nutritional consulting business, educating athletes and newly sober folks on nutrition and supplements. Michelle has worked with clients at all levels of care: outpatient, extended and residential treatment programs.
Michelle created the concept of "My Sober Coach," which was designed to bridge the gap between treatment and independent living, with the focus being on continued life skills development. The inability to handle random crises that come up in between therapy sessions, AA meetings and/or outpatient groups can be a detriment to an individual's sobriety. A sober coach empowers the client to fill that gap for him or herself.
"Recovery from alcoholism and addiction can be an excruciatingly painful process without the right supports. Most people in their lifetimes can't get sober. Having a professional sober coach (not just someone with sobriety alone), helping with daily and sometimes hourly challenges, at the various phases of sobriety, is crucial in not only preventing relapse, but supporting a more peaceful and happy existence in sobriety."
---
Lee Ann Teaney, MFT
Clinical Supervisor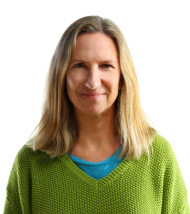 As a therapist in private practice for over 20 years, Lee Ann draws from a deep well of experience in her work. She is highly intuitive and broadly trained and brings a passion for self-development and healing. With specialties in Addiction Recovery, LGBTQ, Couples and Grief and Loss, she supervises MSW and MFT interns within her private practice and for My Sober Coach.
Lee Ann's primary focus is on the treatment of both shock and developmental trauma. This focus has deeply immersed her in the world of Somatic Psychology. She combines Somatic Experiencing (SE), EMDR and the NeuroAffective Relational Model (NARM) in the artful process of trauma resolution.
As a lead assistant at Somatic Experiencing trainings, including post advanced trainings such as Touch Skills Trainings for Trauma Therapists, she provides supervision for Somatic therapists at all levels of training.
Lee Ann is also informed by 25 years as a Vipassana meditator and teacher, bringing mindfulness, kindness and a liberating sense of humor to her work.
Currently, Lee Ann is working as a psychotherapist in private practice and as a supervisor with My Sober Coach.
---
Gillian Bieler, MSW, ASW
Coach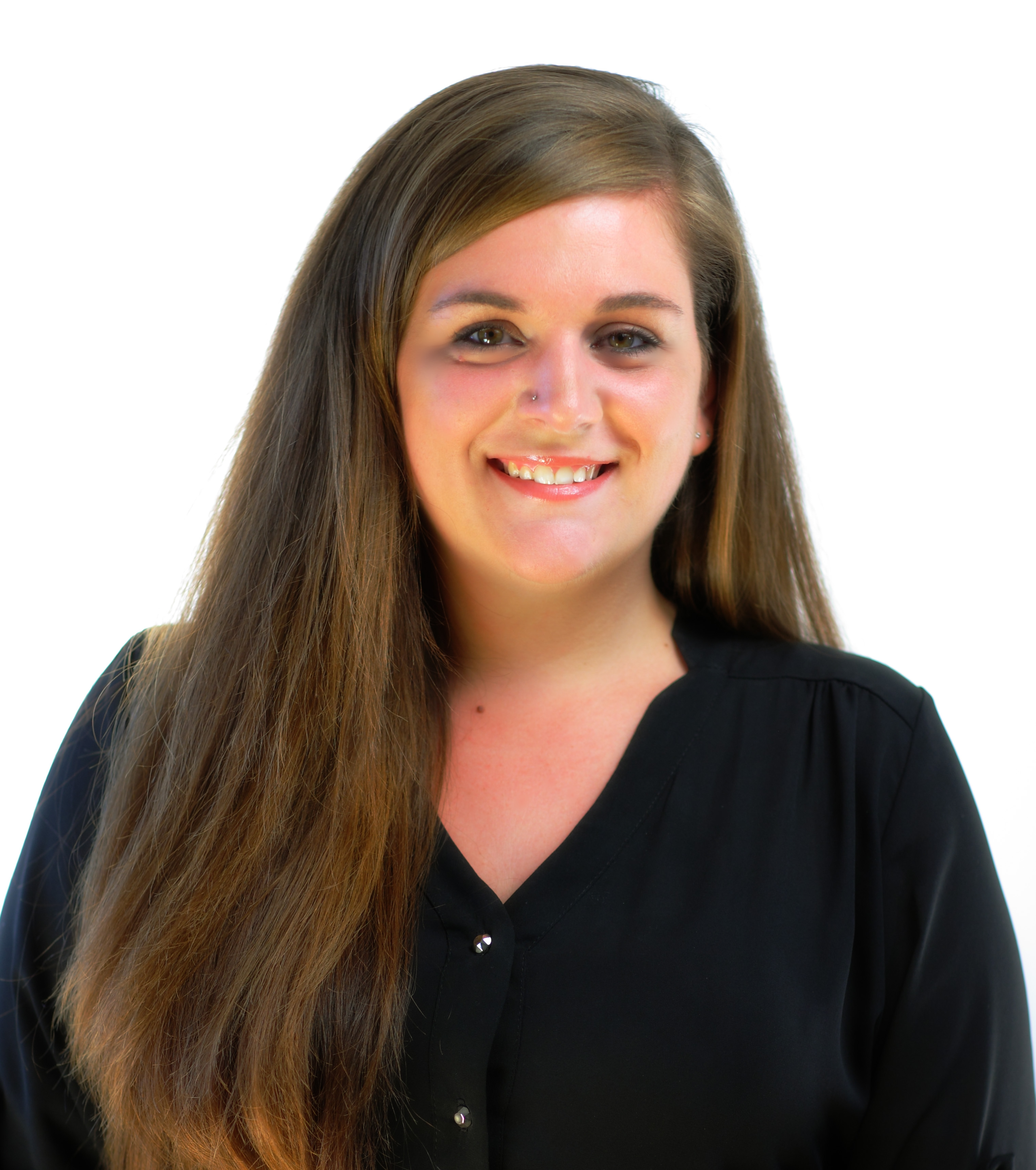 Gillian Bieler is a mental health practitioner passionate about working with adults struggling with chemical dependence and dual diagnosis. She received her bachelor's degree in family and child studies from Northern Illinois University and her master's degree in social work with an emphasis on mental health from the University of Southern California. She is also a Certified Family Life Educator through the National Council on Family relations.
Gillian's interest in the mental health field began in an undergraduate internship at The Josselyn Center for Mental Health in Northfield, Illinois. There she provided case management and life skills classes to adults with severe mental illness. She really found her passion for working with dually diagnosed adults during her capstone master's internship at the UCLA Neuropsychiatric Institute where she worked as part of a multidisciplinary team of doctors, nurses, social workers, and spiritual care professionals. She has also worked in hospice care, charter schools, transitional living programs, day treatment programs and inpatient hospitals.
Currently, Gillian is working as a sober coach and psychotherapist in private practice with Michelle Hirschman, LCSW.
---
Roxanna Yashouafar, LCSW
Coach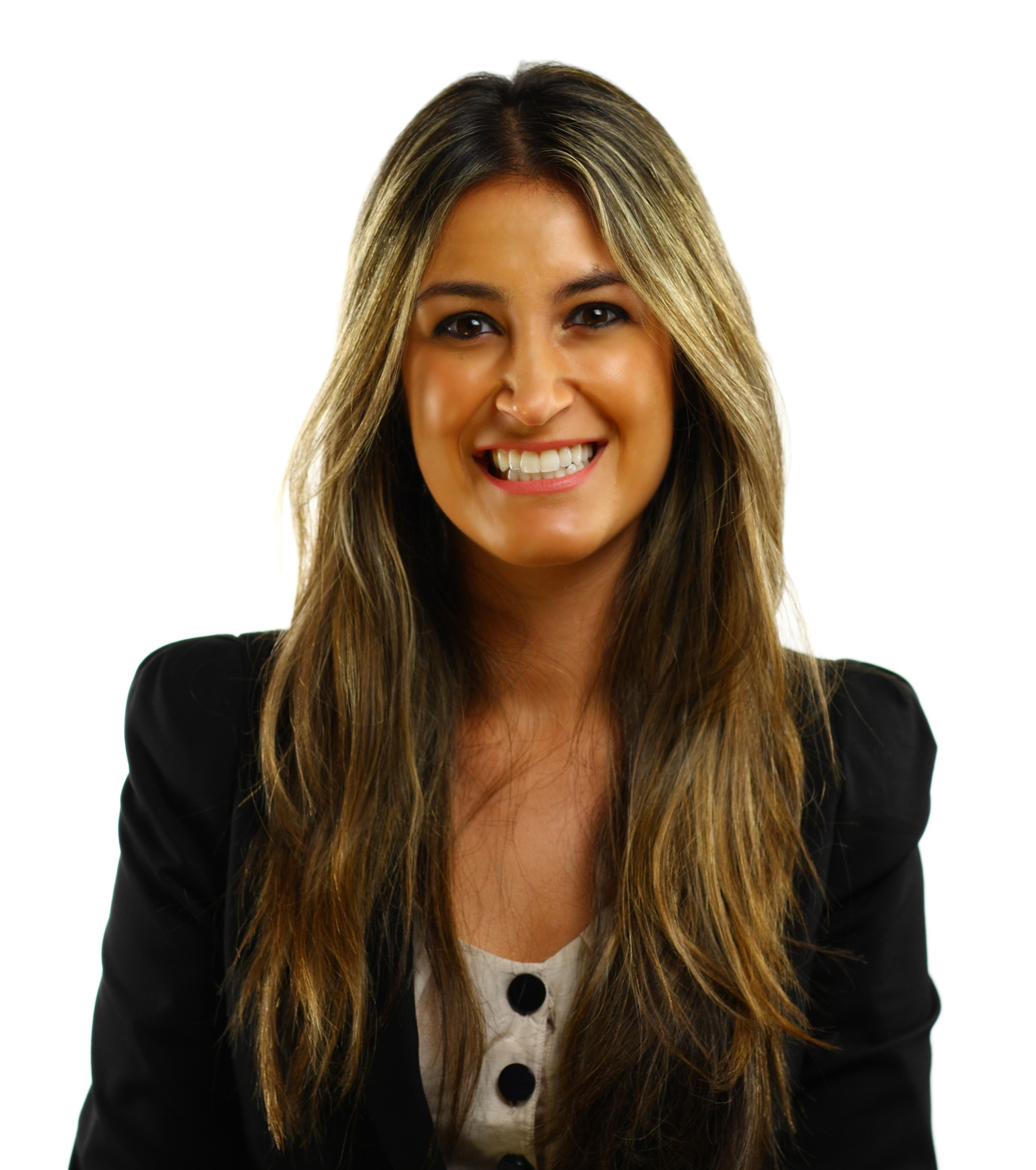 Roxanna received her Bachelor of Arts degree in Child Development, and her Masters Degree in Social Work from the University of Southern California, concentrating her studies in families and children. She is a Certified Anger Management Facilitator from Anderson & Anderson Anger Management. Roxanna's passion in mental health began when she began her undergraduate internship at a non-public school, counseling and co-facilitating art therapy groups for at-risk youth.
Roxanna began her post-graduate work at an anger management practice. She specialized in assisting court mandated clients with anger management in an individual and group setting. Roxanna continued her journey at a local non-profit organization as a social worker and therapist. She worked with children and families who were court-mandated, in completing their mandates, using a practical and interactive approach.  Roxanna utilized art in her daily practice with clients as a healing tool. In utilizing art on an individual basis, Roxanna recognized the need for client's to develop a healthy hobby as an outlet for stress and anxiety. Roxanna developed and facilitated art therapy groups for clients of all ages, which assisted clients in finding peace and direction and finding passion and purpose in their lives.
Roxanna recognizes the importance of collaborating with an interdisciplinary team including therapists, psychiatrists, and medical staff, as a way to provide a safe and healthy environment for the client. Roxanna carries this philosophy and her passion for utilizing art into her role as a sober coach and is passionate about assisting clients in utilizing all their resources and artistic ability to find their passion and purpose.
Currently, Roxanna is working as a sober coach and psychotherapist in private practice with Michelle Hirschman, LCSW.
---
 Chris Jones
Director of Operations and Coach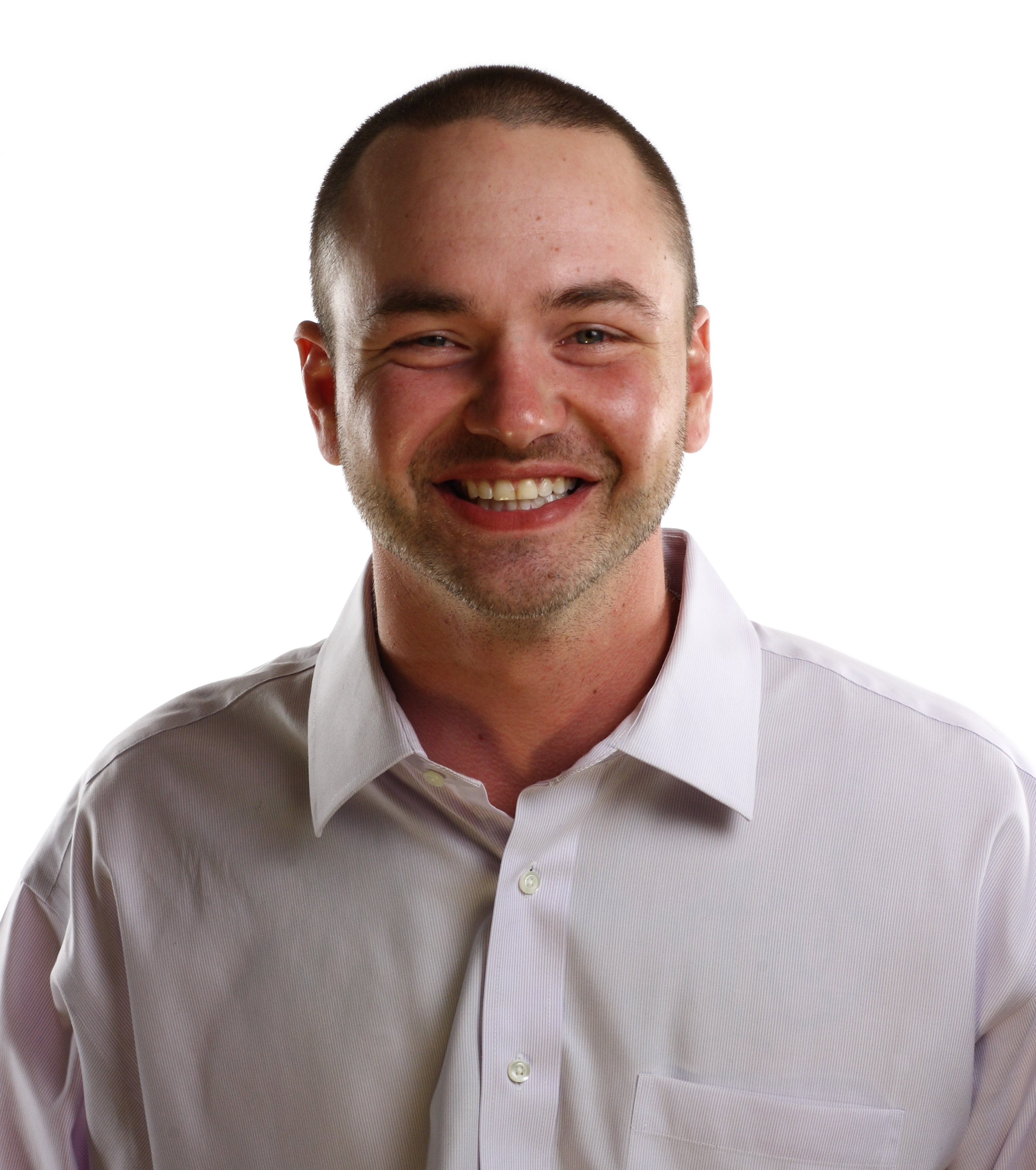 Chris is currently attending Antioch University to obtain his bachelor's degrees in psychology and business with a minor in addiction studies. Chris entered the mental health and addiction fields in 2012 with a diverse background in business, marketing, event planning and coordinating.
Chris' desire to be a part of the mental health community began with a passion for helping people and giving back to his community. In 2012, Chris co-founded Smash Life, LLC, a philanthropic, action sports-based lifestyle company that promotes a positive attitude, community outreach, and helping others reach their full potential. Chris brings to the table a can-do attitude and the belief that we can always "do better."
Chris helps to provide his clients with the skills needed to live a full and productive life while guiding them to make positive life choices. Goal setting, creating action plans, accountability, scheduling and sharing his experience, strength and hope are all things in which Chris takes great pride.
Before entering the mental health field, Chris was a touring musician and responsible for coordinating and planning over 400 events up and down the West Coast. Through his work as a tour coordinator, event planner, his role at Smash Life, and a desire to help others, Chris has a unique background that combines his passion and strength for bringing people together through the coordination of special events.
Chris is excited to bring his skill set to the My Sober Coach/My ED Coach Team and serve the growing alumni community.
---
Elaine Hall
Clinical Consultant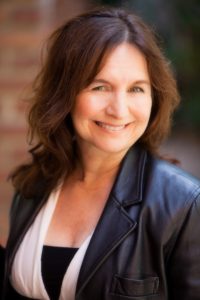 Elaine Hall 'Coach E!' referenced by the New York Times as the "Child Whisperer," is a pioneer in using inclusive theater, film, music and movement to bring out the best in individuals of all abilities. She has worked as an on-set acting coach for Walt Disney Studios, Universal Pictures, Nickelodeon, as well as being the star of the Emmy Award winning HBO documentary, AUTISM: The Musical based on her groundbreaking theater program, The Miracle Project. The United Nations chose her memoir, Now I See the Moon, for World Autism Awareness Day; her second book, Seven Keys to Unlock Autism is used as text book at Brown University. Internationally renowned, she has been featured in the Wall Street Journal, The Boston Globe, The New York Times, Italy's Vogue Magazine and has been seen on CNN, HBO, CBS Morning News, Oprah Winfrey Network, and NPR, to name a few.
Her students, once too shy and withdrawn to even walk into a room of their peers, have now found their voice, developed their talents, made friendships and become part of a creative, dynamic community. Some have performed live in front of thousands, receiving international notoriety as performers, held guest-starring roles in TV and film including the TV show Parenthood; written songs for and recorded an album, been honored at Carnegie Hall, performed at The United Nations, and have even appeared on stage with Jack Black, Stephen Stills, and Neil Young and at high-profile events throughout Los Angeles. Most importantly, they have made lasting friendships with those with and without disabilities.
Her son, who is non-verbal is a semi-professional model, organic gardener and has 'spoken' via IPad at the United Nations.
Elaine's evidence-based methods are replicable and are being requested internationally. Currently, she offers life coaching for young adults on the spectrum, parent coaching, keynote speeches, on-line classes, workshops and trainings. In the fall of 2016 she will be teaching her methods at Brown University.
---
Kim Low, MFT
Sober Coach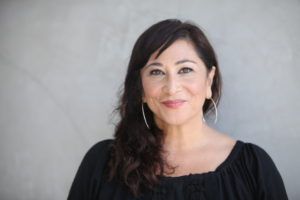 Kimberly Low is a licensed Marriage Family Therapist with experience in the addiction and mental health field since 1998. She received her Masters in Clinical Psychology from New College of California school of Psychology in San Francisco.
Kim began her career working with people struggling with HIV, mental illness and addiction using the holistic approach in residential treatment while attending graduate school. During her internship she worked with the SAGE Project (Standing against global exploitation) where she worked as a sexual trauma counselor providing education and collaboration with the district attorneys office. She has been a therapist for adolescents and adults in residential and outpatient settings and is certified in DBT (Dialectical behavioral therapy) and trauma focused CBT (cognitive behavioral therapy).
After receiving her license she worked with adolescents and transitional aged youth 18-24 in the criminal justice system and was the lead youth and family therapist and clinical supervisor for the Juvenile justice team in San Francisco where she also worked with the Juvenile Collaborative Reentry Unit which is unique and the only program of it's kind in the nation, serving all youth who have been committed to out-of-home placement as part of a juvenile justice court disposition in San Francisco County.
A Los Angeles native, Kim has been back in Los Angeles since 2014 and worked as a program manager for homeless youth with mental health issues where she managed staff and provided clinical supervision to interns while running an outpatient clinic.
A life long learner, Kim is currently pursuing a doctorate in child development and clinical psychology from the Reiss Davis Graduate center.
MSC welcomes this amazing addition to our team. Her belief that with support and guidance anything is possible, and her passion for helping individuals and their families create the change that they want to see in their lives, will have a positive impact on every client she works with.
---